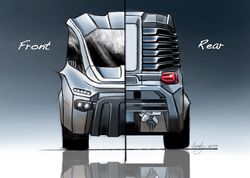 Amphibious Bus Model 2 - the basis for a successful business model
The latest amphibious bus generation is just beginning to enrich European cities on rivers with amphibious bus tours. Many cities have incredible potential for amphibious bus tours, so we decided to turn visions into reality.
Just as we did it successfully in our hometown Salzburg. Under the motto "working together for success", we therefore only work together with selected partners, because a partnership ultimately lives from respect, trust and continuity. Our partners benefit from our decades of experience in shipping and other tourist business fields.
If you have also the desire - as the many requests show us - to establish amphibious bus tours in a selected city, have a successful business background and are looking for a strategic partner to realize this project, then we look forward to your inquiry at: business@salzburghighlights